One of my favorite things to do is eating out with my love. For a while, whenever we'd go out to eat it would always be at one of three of our favorite restaurants. However, recently we've being exploring new restaurants. Last week we had the opportunity to visit a fairly new restaurant. Located in Chamblee Georgia, Chef Jared Hucks opened The Alden in April of this year.
An Atlanta native, Chef Hucks left the country in 2006 to begin a journey that would ultimately bring him back to Atlanta. His travels took him to quite a few interesting places, from South America to Australia, Southeast Asia and Europe. It was aboard where the chef learned from the masters. As a result you're bound to see an array of dishes representing the world with a touch of southern cuisine.
The restaurant is nice with it's modern touches and with the open kitchen, you get a chance to see the chef's in the zone. The menu consists of a small or large plate option, yet both sizes come with fresh, seasonal ingredients sourced locally and regionally. They also pair their dishes with a dynamic, high-quality wine & cocktail program. Pictured below are the dishes the Mr and I enjoyed.
If you're looking for a new dining experience, be sure to check out The Alden.
LOCATION: 5070 Peachtree Boulevard, Chamblee, GA 30341
HOURS: Sunday: Brunch 11am – 3pm | Monday: Closed | Tuesday-Thursday: 5:30pm – 10pm | Saturday: 5:30pm – 11pm
CONTACT: (678) 395-6982
MORE: thealdenrestaurant.com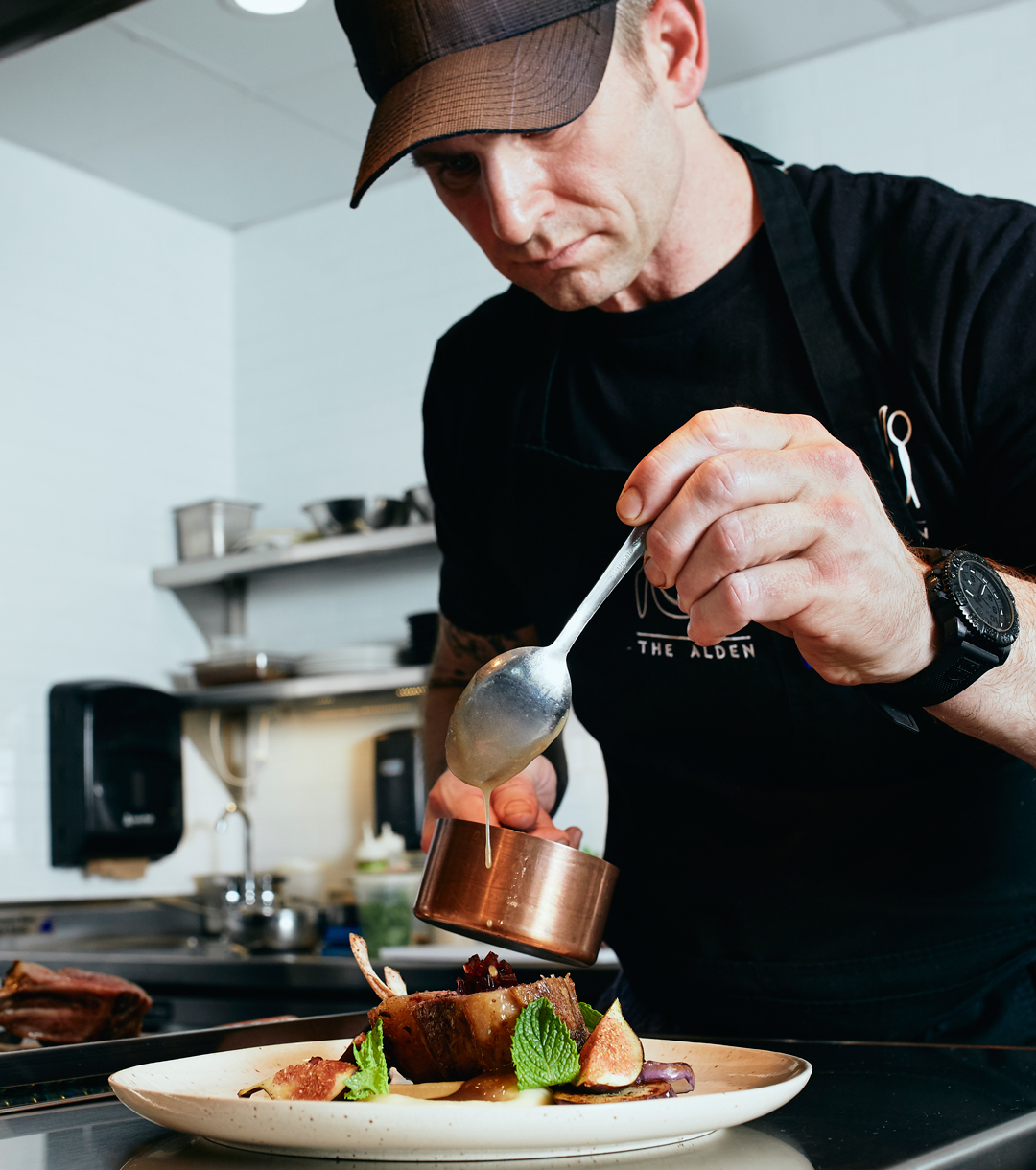 Thanks for stopping by!!!